Meet the Booher Family Chiropractic Team
Angela Lutz, HLC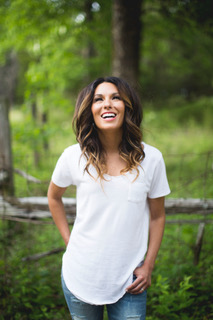 My passion for synergistic health and love for each story written on our hearts influencing our physiology; drew me to the field of Holistic Health and the Chek Institute in California where I obtained my Certification.
Highlights working in the Holistic Wellness field over the last 17 years include –
Teaching Bio Individual Nutrition for Apex Nutrition
Speaking on behalf of the Make It Fit Foundation for Autism
Helping others heal their relationship with food through "Bound by Numbers" published in 2012
Launching "Boundless Living" radio broadcast on 94.1 WGRN FM.
Why Holistic Nutrition?
My favorite piece in holistic nutrition is embracing the truth that we are all biochemical individuals. No one is put into a box, simply put we are not a one size fits all being.
Holistic nutrition focuses on a natural approach to a healthy diet and considers the individual as a whole, including all aspects of his or her lifestyle.
This natural approach incorporates emotional, spiritual and physical health to create a state of optimum well-being.
Each case is as unique as each client. Each meal strategy and supplement protocol is based on an in depth health analysis and digestive assessment to determine the bodies greatest need and priority.
My approach is to discover the proper balance of protein, nutrients, minerals and supplements to support healing and vitality.
---
Heather Mitchell, Front Desk Manager
My name is Heather Mitchell and I have been with the Booher Family for three years now!
I grew up near Defiance, which is located in Northwest Ohio. I moved here in 2012 after marrying my husband, Phil. We now have one son, Owen, born July of 2017, and we cannot wait to continue expanding our family.
I firmly believe in the power of chiropractic care and have benefited from services myself since I was 16 years old. I am excited to still be a part of the chiropractic community!
---