Meet the Booher Family Chiropractic Team
Chayanne Conley, Office Manager
My name is Chayanne Conley. I grew up in the Suburbs of Cleveland, Ohio but found myself gravitating to Columbus after coming here for my B.A. in Psychology. I enjoy music, cooking, and I love God.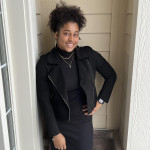 I have been involved in Sports my entire life and have had many flare ups and injuries along the way. As a previous patient during my collegiate athlete days, I can attest to the physical healing Dr. Booher and Dr. Sean helped me and others achieve.
After working in Human Resources, I realized I missed the world of where physical, mental, and spiritual healing work together. I am excited for this journey with Booher Family Chiropractic and the many testimonies that come with it!
---
Kayla Vezina
My name is Kayla Vezina. I've lived in Sunbury, Ohio most of my life. I've been married to my husband Jared for almost 12 years now. We have a 2 year old daughter named Isabelle. She is our pride and joy. We attend Church at New Life Church, in Gahanna.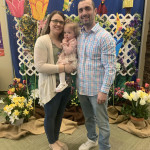 I have been working at Booher Family Chiropractic for over a year now and I love it! I was new to chiropractic care about a year ago. I am a firm believer in chiropractic care. It has helped me with my migraines and back pain. Dr. Booher and Dr. Sean are amazing!
Meet Our Team | Booher Family Chiropractic