Dr. Sean Neary
I've Been Surrounded By Chiropractic My Entire Life"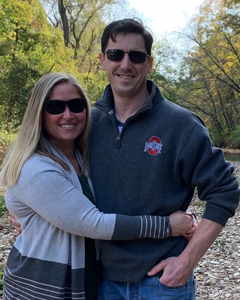 I have been surrounded by Chiropractic for my entire life. My grandpa graduated from Logan Chiropractic College in 1952, two of his sons went on to become Chiropractors, and six of us grandkids have followed the "family business". I remember spending days at my grandpas clinic back in St. Louis and being fascinated with how he was helping his patients get better without surgery or medications.
I grew up in St.. Louis MO and still have most of my family there. I graduated from the University of Missouri with a Bachelors of Science degree in 2003 and took a job as an IT Sales Manager. After a couple of years of going through the motions at that job, I knew something was missing from my life. In the back of my mind, I always new I wanted to be a Chiropractor, but the thought of partaking on such a huge venture scared me. The thought was always there, always poking me saying "go, go do it". When i turned 30 I told myself "Either go do it, or stop thinking about it", so I did it. And it was the best decision I've ever made. I graduated with Honors from Logan College of Chiropractic in 2014 and moved to Columbus OH a couple of months later. I have been in Columbus for 6 years and now consider it home. I married my wife, Liz, in 2018 and live near The OSU campus.
Providing A Natural Solution
I love being able to serve my community with a natural solution to their health care and open their eyes, minds and hearts to a different way of perceiving what health even is. I also want my patients to realize the immense power that we have within ourselves to be healthy, if just given the right conditions.
---
Dr. Sean Neary | (614) 586-1060